The National REIA Shipping Program, managed by PartnerShip®, is a comprehensive inbound and outbound shipping program that combines simplicity, savings, and value to all National REIA members. As the National REIA-endorsed shipping management provider, PartnerShip works with FedEx, UPS Freight, YRC Freight, and other reputable carriers to provide unparalleled customer service and significant savings on every shipment. Members who enroll in this free program receive discounts on small package, LTL freight, truckload, and tradeshow shipments with no minimums or obligations.
Exclusively for National REIA Members – Free Self-Directed IRA for one year! Open a new Equity Trust account and pay NO annual account maintenance fee for one full year.
Free Account for one year – A self-directed IRA account free for one year with no annual maintenance fee
Access to Gold Level Service Membership – Complimentary National REIA Gold Level Service included in your first year; provides you with a dedicated point of contact and priority processing
An online Self-Directed IRA tutorial – Jumpstart to Financial Freedom Home Study Course
Digital download of our book on Self-Directed IRA retirement strategies – Self-Directed IRAs: Building Retirement Wealth Through Alternative Investing
Digital download of video on Self-Directed IRA Insights from Vice Chairman, Jeff Desich– Snapshot of Self-Directed Investing
Open your Self-Directed IRA with Equity Trust Company and use your retirement money to fund investments in real estate, notes, tax liens, and more.
Equity Trust Company, a leader in Self-Directed IRAs, provides you with the opportunity to take control of your financial future with tax-advantaged accounts. As a National REIA member you will have access to dedicated investment liaisons, an online account management system, and education resources complete with an online investor community.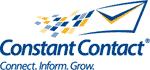 One tool, for all your marketing. That's the Constant Contact Toolkit. Our customers get real results through marketing campaigns like email newsletters, surveys, events, Facebook promotions, online listings, and more. But it's not just about the product: award-winning support and free marketing resources are there to make the path to success smoother.

National REIA continues to make travel for business a pleasure with worldwide discounts through the travel industry's leading auto leasing agents, hotels, and airlines. With special savings and the highest levels of service there's never been a better reason to rent with Avis! Or enjoy Budget's Fastbreak Service to keep all your rental preferences on file, so you can grab your keys and go. So, pack your bags and let National REIA Travel assist you and your board members along every step of the booking process to get you the maximum discount world-wide.